Wednesday, May 22nd 2019 - 18:30
Late Net - St. George's Church
Drop in youth club with fun activities, games, tuck shop. A thought for the week with a Christian emphasis.
Saturday, May 25th 2019 - 10:00
Coffee & Cake with Entertainment by Andrew Nunn, Tamar File and John Hurd - St. Paul's Church
Coffee morning for those who wish to join us for music which will sometimes include organ music and always coffee, cake and fellowship.
This month's entertainment will be Andrew Nunn (Baritone) and Tamar File (Soprano) accompanied by John Hurd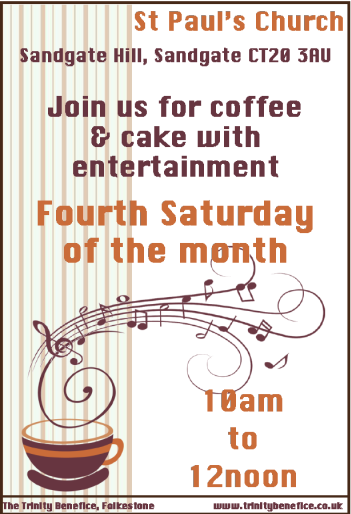 Saturday, May 25th 2019 - 18:00
Barn Dance - Holy Trinity Church, Holy Trinity Hall